Roaming Readers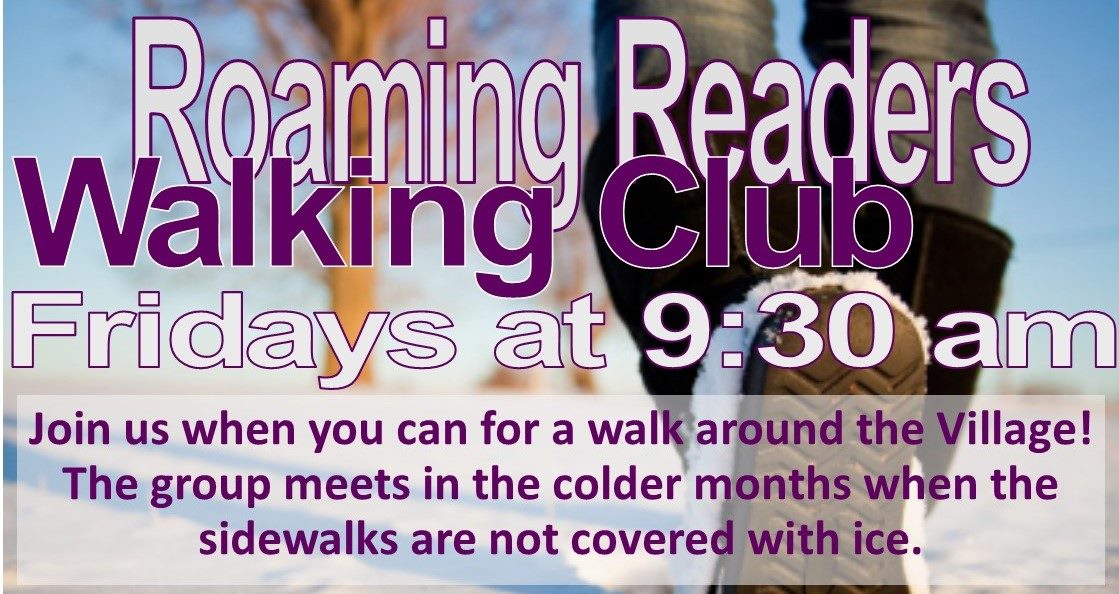 Roaming Readers – Meet Every Friday at 9:30 am at the Library
Walkers of all ages and abilities are invited to meet at the Library every Friday morning at 9:30 am to go on a 30 minute walk around the Village or inside the Library if the weather is inclement.
The American Heart Association confirms that regularly walking briskly for 30 minutes has unlimited health benefits. They claim if you walk with others it can keep you motivated, improve your accountability and help you meet new people with similar goals. See their website at http://www.heart.org for a full list of advantages of walking with others.
This is a free drop-in program. Participants of this program will be asked to sign a waver of liability.
Date/Time
Date(s) - 03/27/2020
9:30 am - 10:30 am
Categories